Responsive Site Redesign
This site has been languishing for the past 18 months as a result of priorities on my work, as well as my parallel
Pantanal Escapes website
project. However, in an effort to kickstart things again I've revised the site with the implementation of new responsive design. This means it should still look equally readable on mobiles and tablets, as it does on your desktop or laptop computer.
The basis of this site is Realmac's fabulous
Rapidweaver
with its easy template-based site builder and third-party themes. My earlier theme was Elixir's
Crisp theme
. Although this looked great on computer screens, it was much less readable on mobile devices - with a rigid layout and the text shrinking to minuscule size. After experimenting with a couple of other themes I settled on the
Odin theme
from onelittledesigner.com. It didn't quite do what I wanted - but with a little customisation of the underlying HTML and CSS files I've managed to get something close - implementing a couple of extra features and migrating a few elements from Crisp that I especially liked. Moreover, it seems to (mostly) work on IE 8 which, despite being tied to the now officially-unsupported Windows XP platform, still contributes a significant volume of web traffic.
I hope you like the result. The main focus now is on adding new content.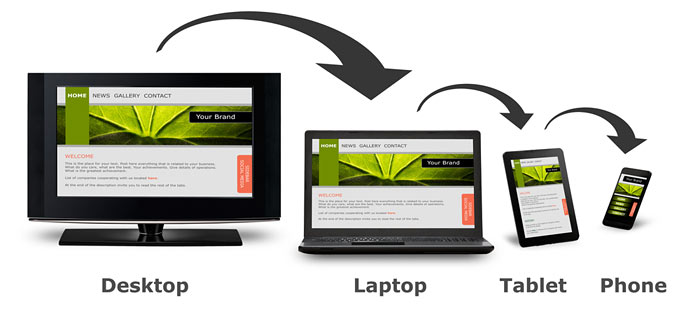 Banner image: Shutterstock/B & T Media Group Inc.; Responsive graphic: Shutterstock/scyther5


I'm a Business Intelligence and Data Warehousing consultant based in Brisbane, Australia. I've consulted on or managed several large BI systems in New Zealand, Australia and Latin America.
Please use the contact form on this site.
Or phone 04 5704 1640 (Australia)