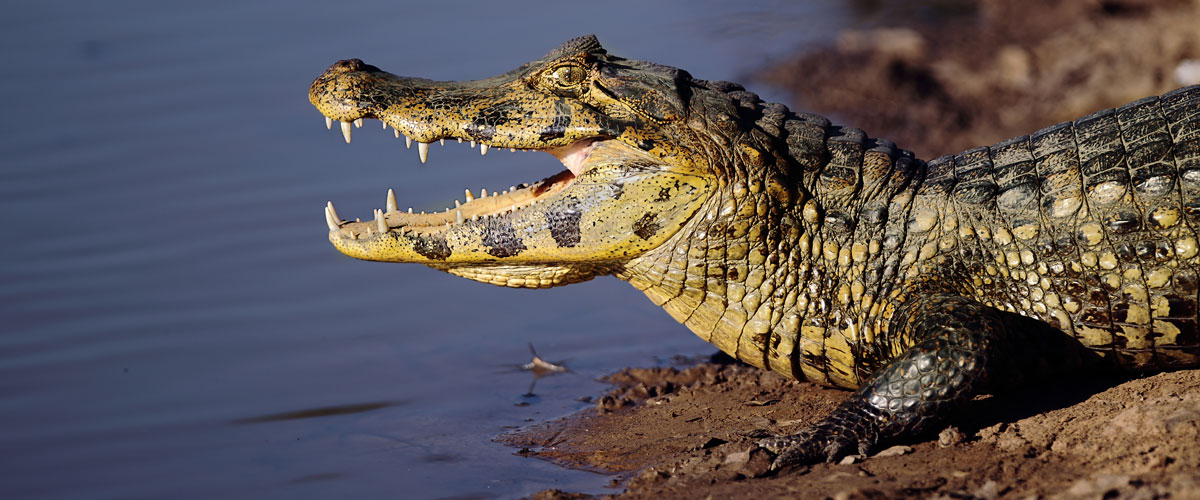 Brazil's Wildlife Paradise
In my opinion, the Pantanal is one of South America's best wildlife secrets. The Amazon has the fame - but the Pantanal is where you have best chance to see wildlife. The Pantanal is a large grassland and wetland area much larger than Florida's Everglades, and about half the size of France. There's a higher density of wildlife, and clearer views. The area is given over to cattle ranches which, for the past 250 years, have (mostly) co-existed with the region's wildlife.
The region is one of the most bio-diverse on the planet, with around 475 species of birds, 350 species of fish, 135 species of mammals, and around 80 reptile species. Wildlife includes macaws, caiman (small crocodilians known locally as Jacaré), giant anteaters, anaconda, jaguar, puma and monkeys.
Learn more about the Pantanal at
www.pantanalescapes.com
.
Banner image: Shutterstock/Sue Green